① Campaign Apps (CSR)
Amplify your green credentials locally, regionally or nationally with one of our campaign apps branded to your specification and promoting either single-use plastic reducing initiatives or broader emissions reduction goals.
Let us deliver an environmental campaign as part of your CSR strategy, with your business or brand front and centre of that campaign.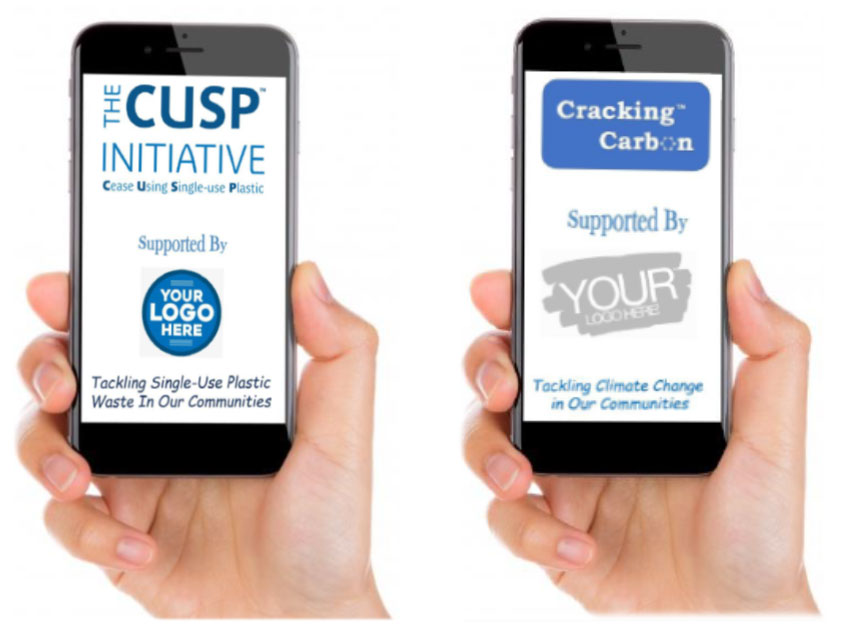 ② Sustainability Audits
Whether standalone or as part of our broader consultancy offering (see our Consultancy page), Cracking-Carbon audits measure your current emissions, providing your business or organisation with a new direction, clear goals, and achievements, that will transform how you project and amplify your green credentials.

③ Sustainability Quizzes!
The Cracking-Carbon quiz is a fun way to engage your team and create awareness of climate change issues in your organisation. Onsite or online, we ask questions on climate change facts & figures, including fun questions on some 'strange' celebrity quotes on climate change!
④ The Whole Kit & Caboodle!
Why not let Cracking-Carbon blend your green marketing, CSR and employee wellbeing with the serious business of hitting emissions reduction goals, with a Cracking-Carbon sustainability campaign, tailored to your needs and consisting of the following parts.
Phase 1
Introducing sustainability for business (presentation)
Sustainability Audit
Goal Setting (in-line with national 7% reduction goal)
Phase 2
Measure your brands sustainability awareness score (survey)
sponsored Community Event e.g. litter pick (CSR)
Employee Event e.g. Cracking-Carbon Quiz (Wellbeing)
Publicity Campaign: amplifying your green achievements
Phase 3
Measure results (against year 1 goals)
Set year 2 goals
Repeat your brand sustainability awareness survey
Sustainability themed art competition for schools (CSR)
Community webinar – Reducing Single-Use Plastic (Wellbeing/CSR)