About Cracking-Carbon
Our Mission
To transform the Irish economy into a global model for low emissions, green prosperity.
Cracking-Carbon delivers this vision through community and business engagement in tailored climate action initiatives aligned to Ireland's 7% annual emissions reduction goal.
Beginnings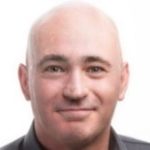 Established by Simon Ruddy in 2018, Cracking-Carbon develops clear pathways for businesses and organisations looking to incorporate sustainability into their everyday operations and activities.
"During my 20 year career in sales the importance of being able to communicate the sustainability credentials of the brands I represented was becoming an increasingly significant factor in securing deals.  More recently, this has evolved beyond simply talking sustainability, with buyers now looking to suppliers to demonstrate the actual quantifiable actions they are taking in order to reduce their carbon footprint, before deciding to buy from them."
Organisations evaluating tenders and awarding contracts are currently allocating up to 40% of score to Responsible Business Practices
(Social, Environmental & Governance)
Through engagement with Cracking-Carbon your business or organisations will be provided with clear goals and achievements, ensuring you can consistently  communicate a robust message about your commitment to sustainability.
Our Approach
Step 1 →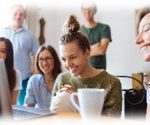 Introducing Sustainability & Audit
We deliver a short introductory presentation (onsite or webinar) on the benefits of positioning environmental sustainability at the centre of your decision making process; followed by your initial Cracking-Carbon sustainability audit.
Step 2 →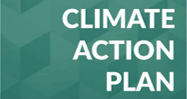 Goal Setting & Implementation 
Based on this audit, Cracking-Carbon provides clearly defined sustainability goals aligned to Ireland's 7% annual emissions reduction target.
Step 3 →

Promoting Achievements
We use your achievements to craft a new metrics driven sustainability policy that will amplify your organisations enhanced sustainability credentials (CSR)
Wellbeing – We organize fun sustainability events that engage employees, stakeholders and  local communities e.g. Sustainability quizzes & webinars